Jun09
Comments Off on The accessories designed by 3D modeling
After completing the modelling data for Fossilized Angel, we match it with the design data for each respective accessory. Because the size and bevel inclinations vary based on each piece's concept, we make fine tuned adjustments while crafting the fit. To give the appearance a sense of uniformity, we make delicate adjustments to each Fossilized Angels' parts in respect to orientation, thickness, aspect ratio, and sense of bulkiness.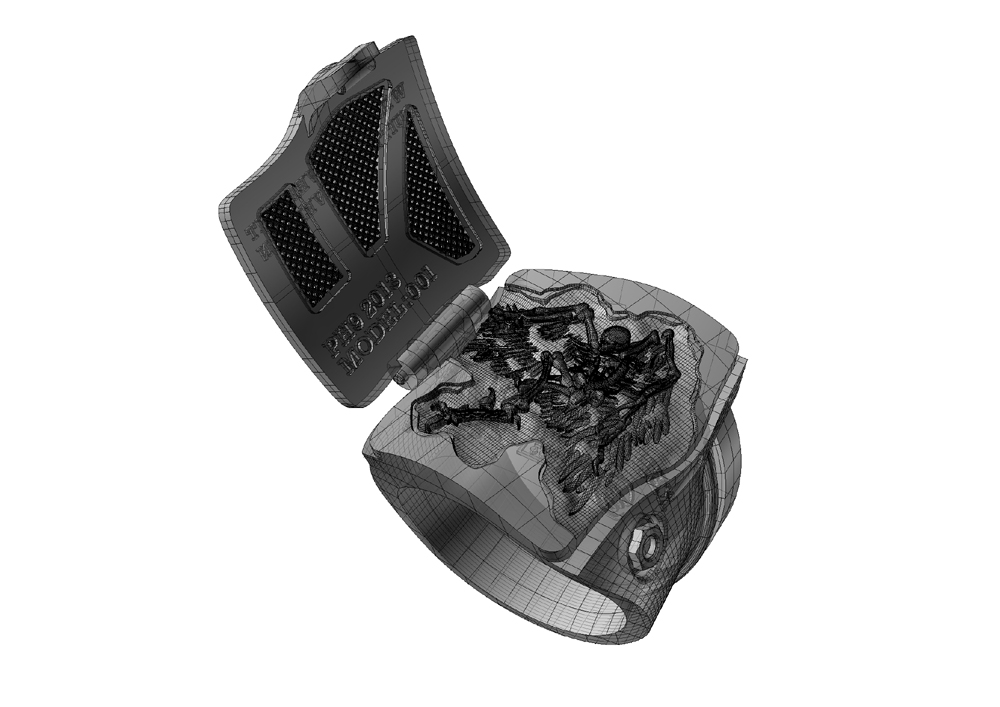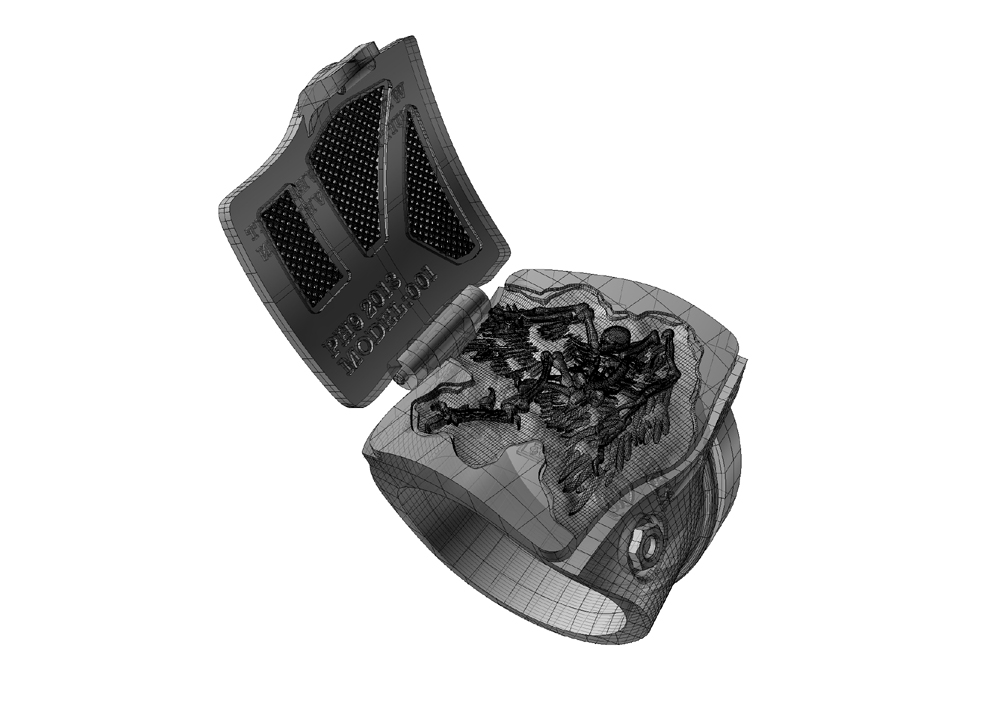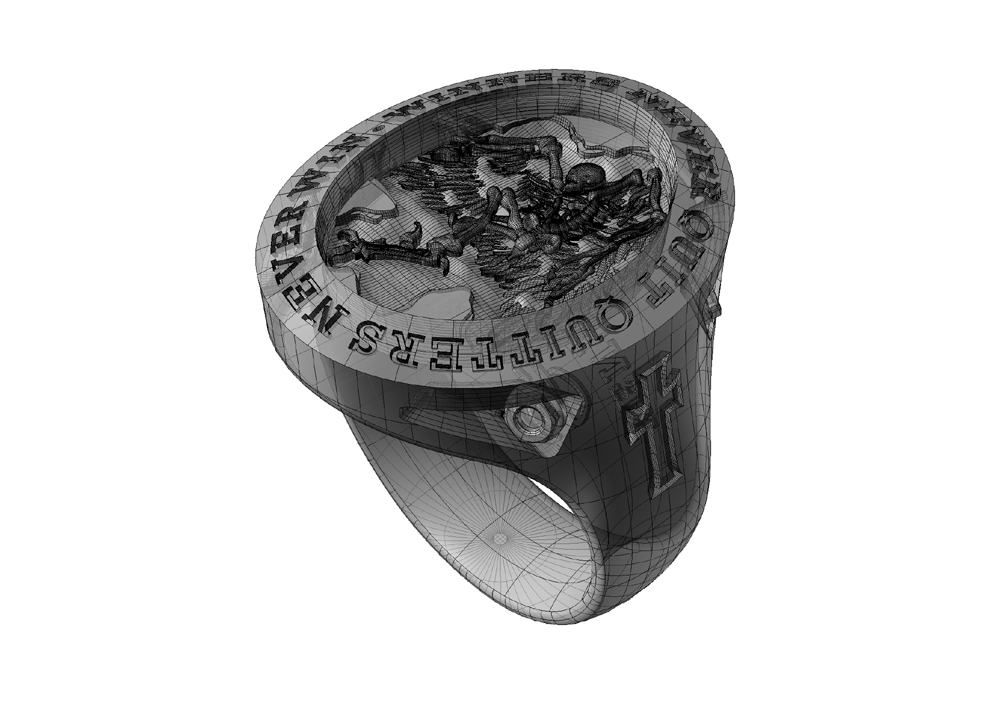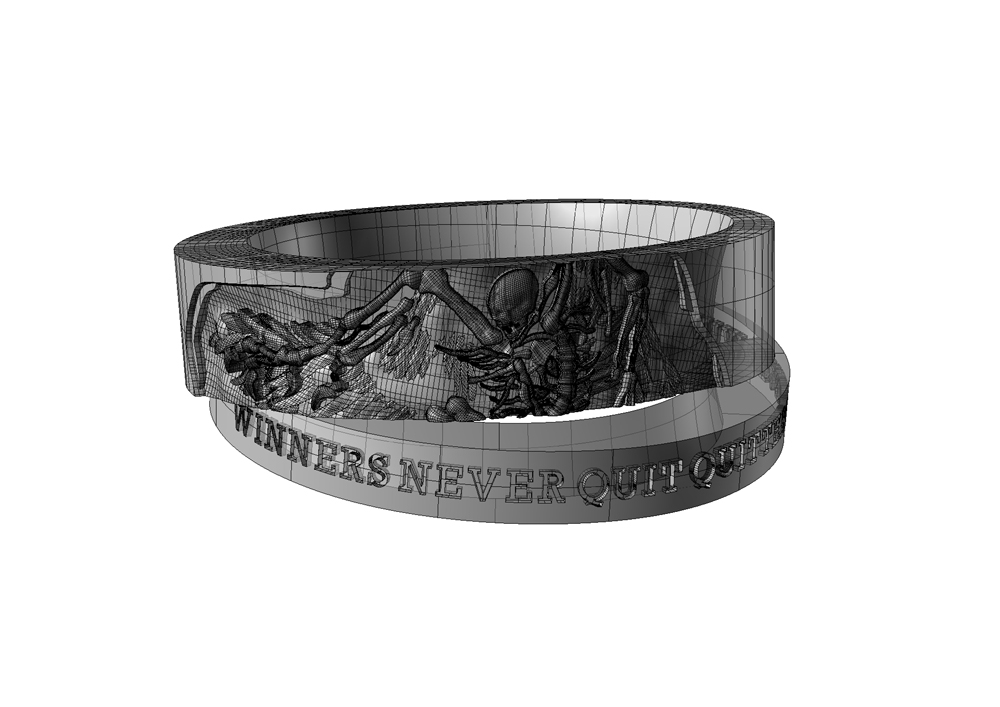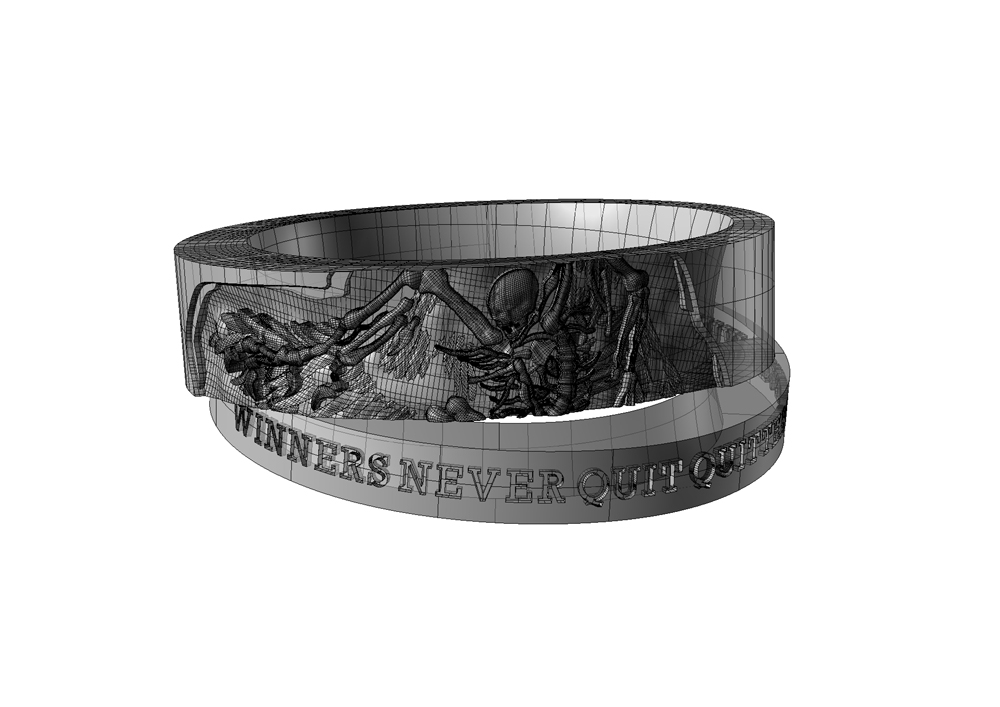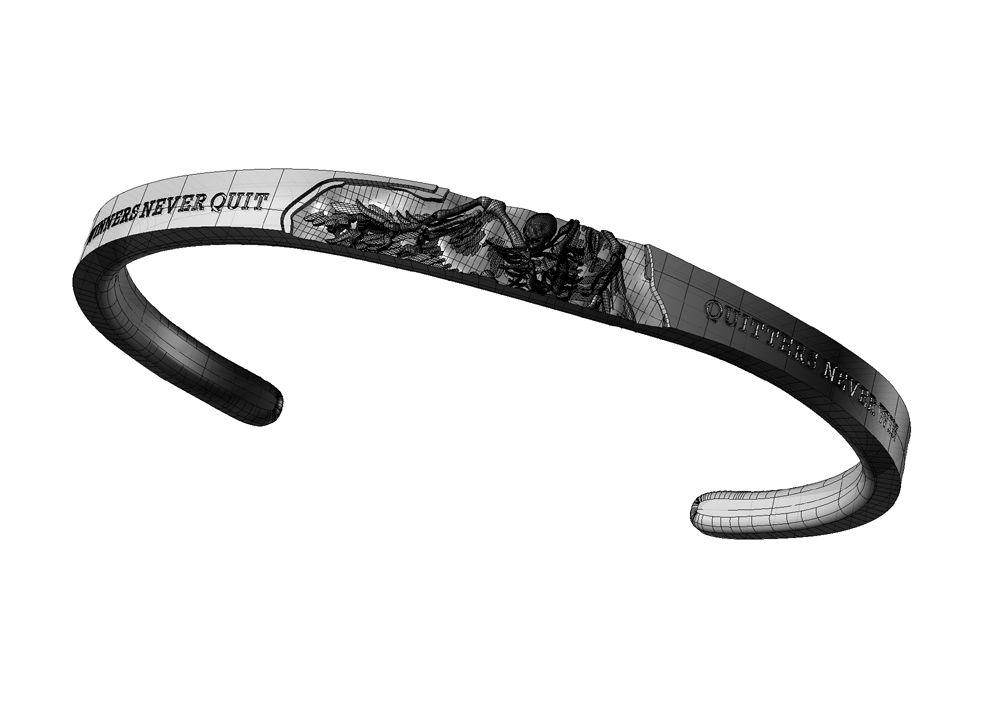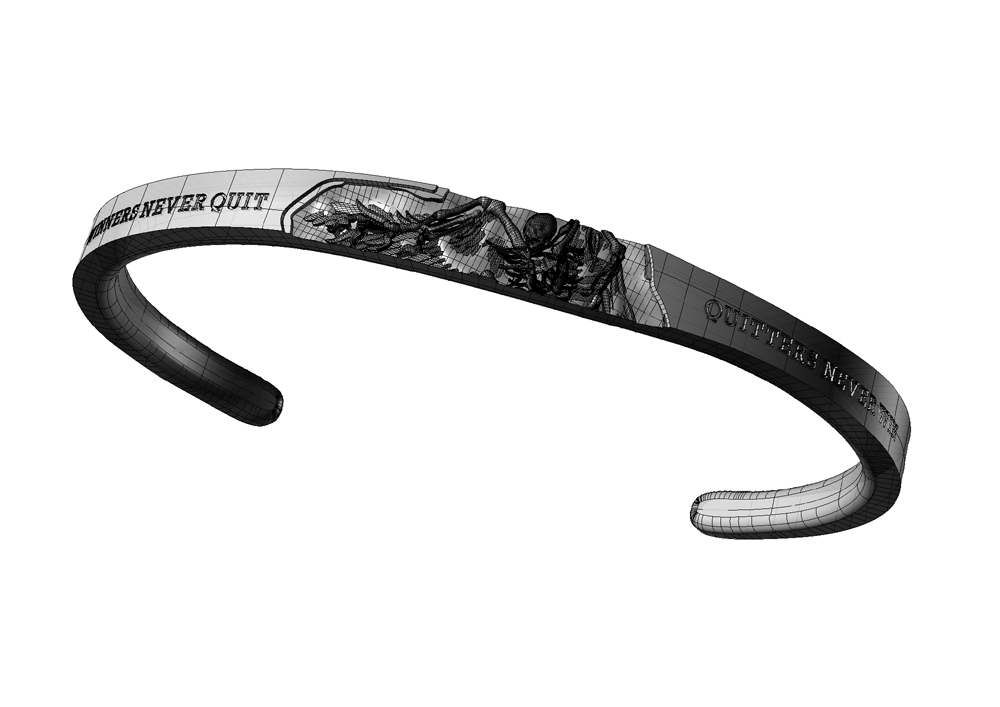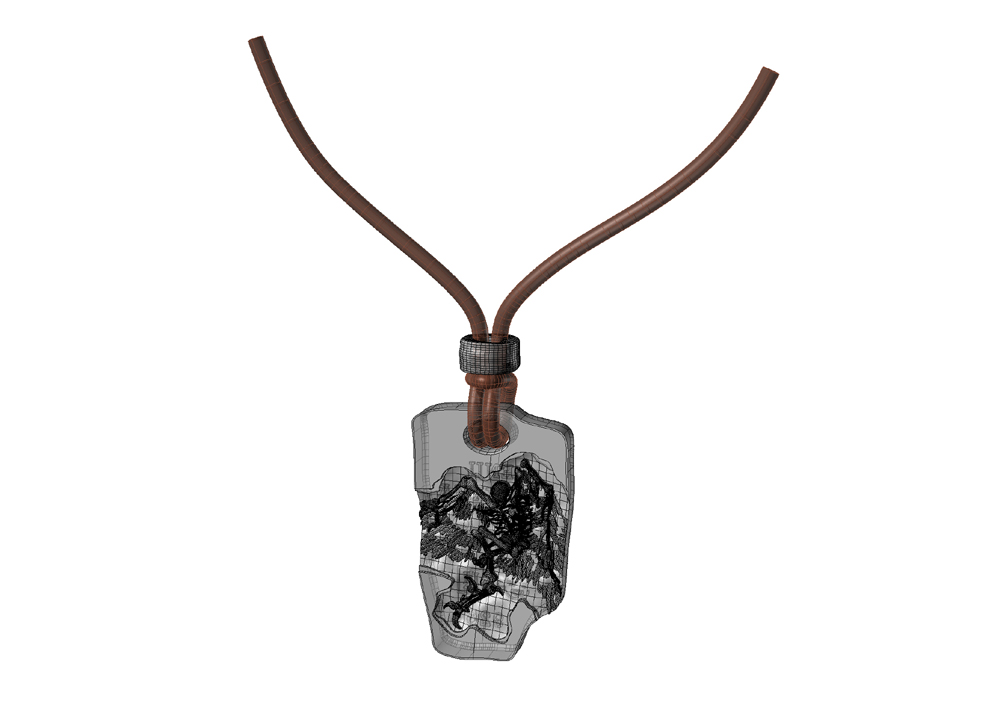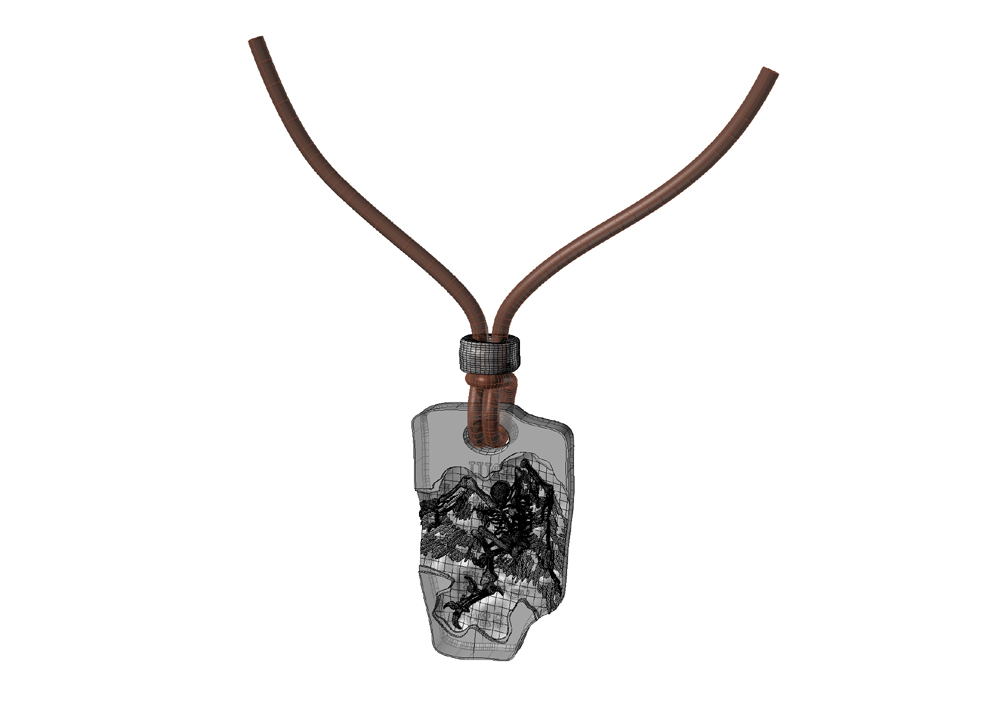 We later finish the letter engraving by taper while keeping in mind our work load and the quality of the product. Because there is a large possibility that our current modelling machine's technology will not produce clean engravings at a depth of less than 0.25 mm, we carry out test runs while heeding careful attention and continuing our work.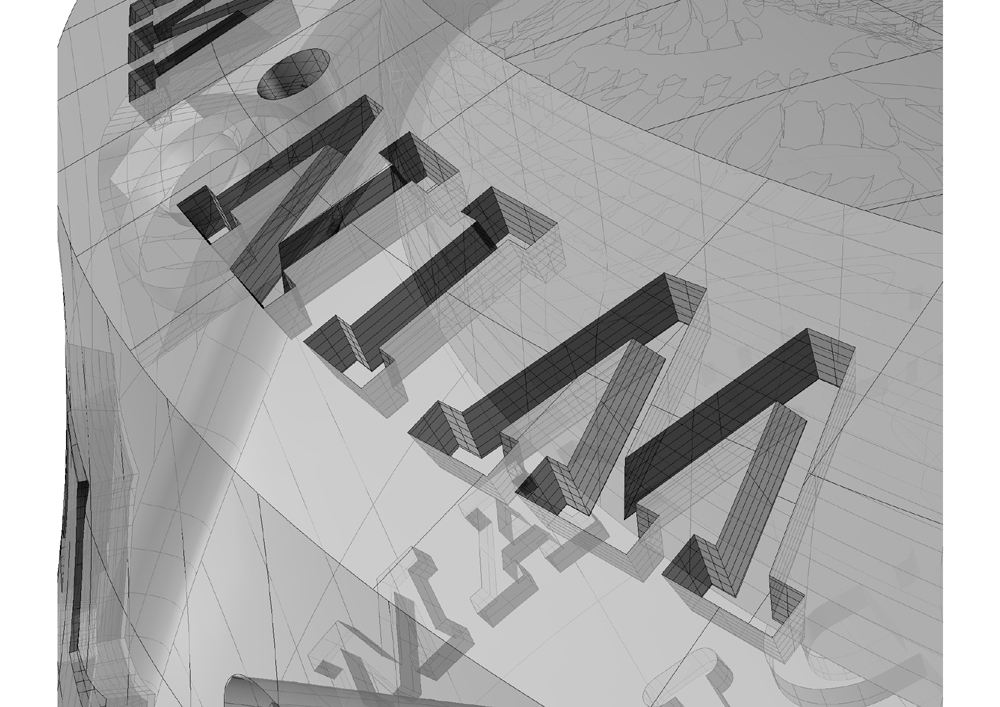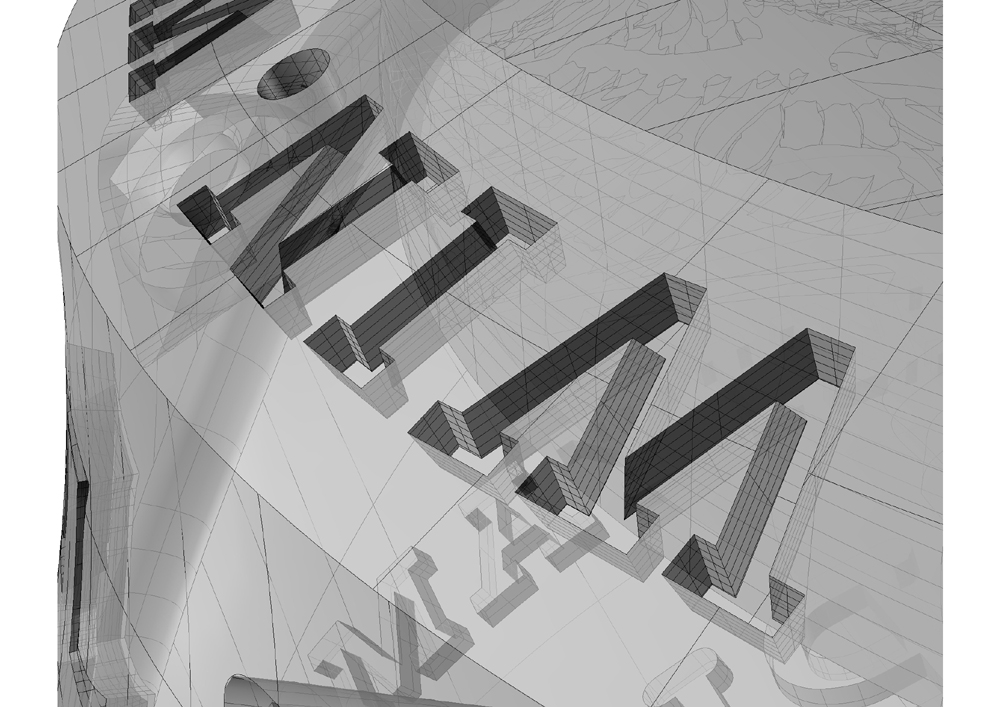 After completing the data we preform the rendering, checking the balance and final image of the finished product before running it through our jewelry-optimized precise modelling machinery (such as the latest 3D printers). We then very carefully cast the completed product.