May27
Comments Off on 2D "fossil of the angel" into 3D
Director Kamiyama supplied us with the original drawing, which we scanned onto a computer and then converted into 3D data, using modeling software on every single skeletal part and feather. The final count was 213 parts!. We spent the most amount of time on the element that Mr. Kamiyama had paid the most attention to: the visual effects that really brought out the aura of a fossilized angel.
This is the test cut we did on hard wax with the completed data. Using a 0.05mm-diameter tip on an end mill used for micromachining, we shrunk the original A4-sized drawing down to snugly fit the size of an accessory roughly 1.5cm wide. We put a fair amount of effort into doing the gaps between the bones and the finely detailed shading, but it was a bit of a shame that we couldn't completely reproduce every detail due to the limitations of current technology (NC-CAD, 3D printers, rapid prototyping) when working on such small sizes.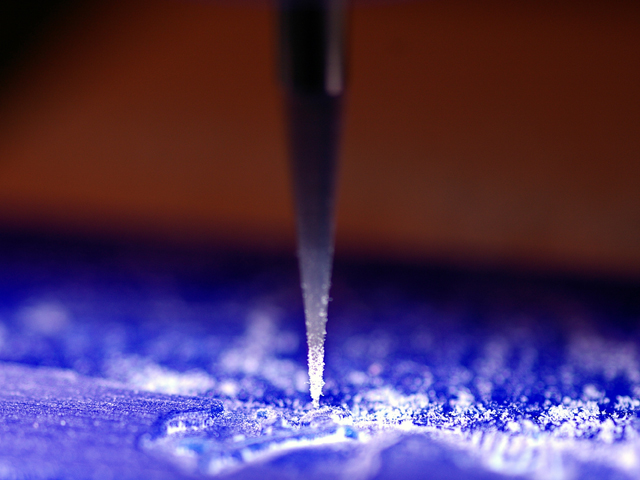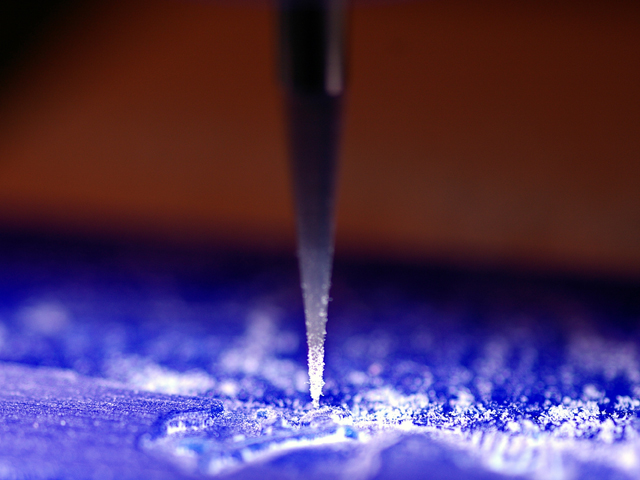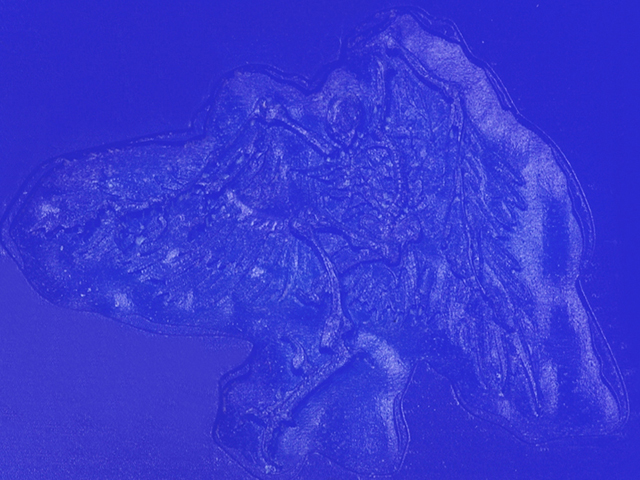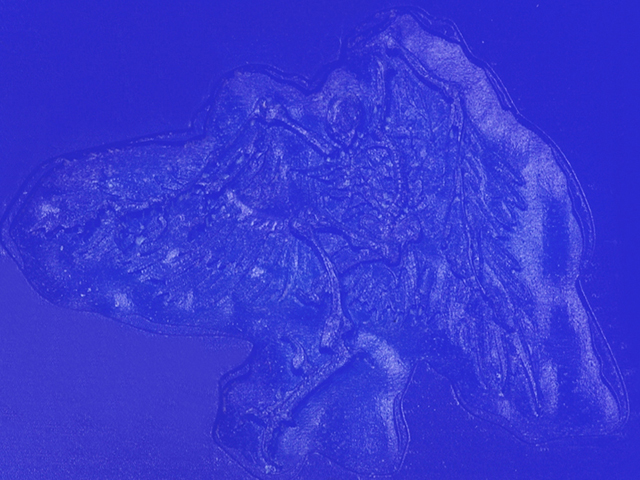 After more rounds of repeated adjustments and test cuts, we can then proceed to incorporate it into this accessory design.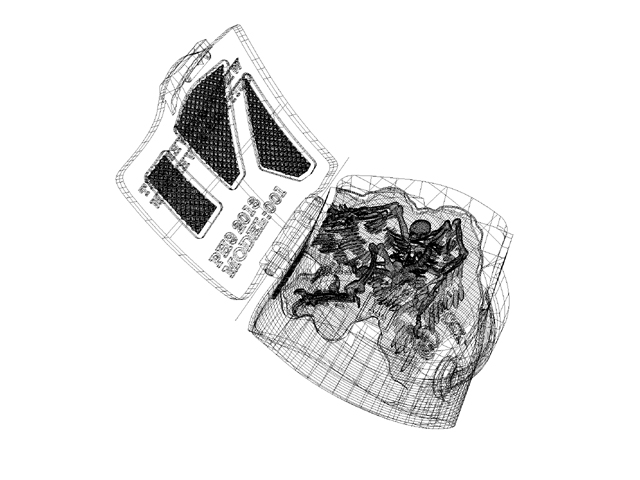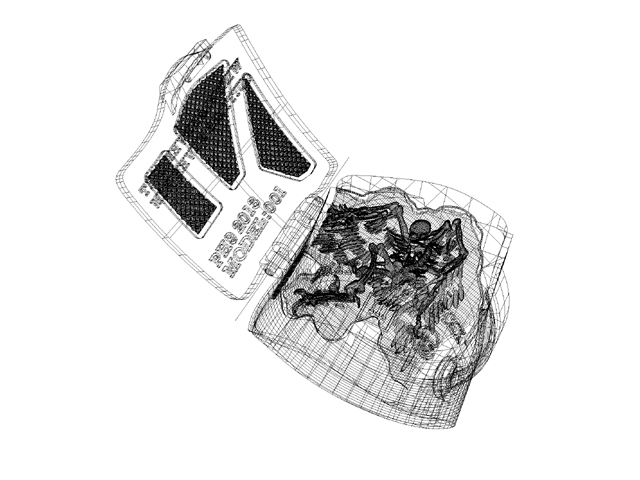 To be continued……