ABOUT US
Since our establishment in 1990, we have been manufacturing high-quality original jewelry with themes such as "love," "peace," "freedom," "equality," and "courage". Our jewelry has had its materials chosen responsibly and been designed, manufactured, and finished entirely within Japan by our company using outsourced craftspeople of outstanding ability that have been selected carefully. From traditional techniques inherited from ancient times to such cutting-edge technology as lasers and 3-D CAD, our craftspeople enthusiastically strive to make the most of their expert technique, and produce jewelry of uncompromising quality.
Our original jewelry has been designed based on the concept of "aesthetics of subtraction" doing away with excessive ornamentation. Our jewelry embodies the depth of maturity and effortlessness brought forth through subtraction. Instead of aimlessly pursuing extravagance or visual impact, our jewelry has been designed based on the premise of being used forever with love. You may feel slightly unsatisfied at first. However, the designs that do not unnecessarily follow trends will not become dated through continued loving use. We believe that silver is a wonderful material that allows you to enjoy its various changing expressions through use, similarly to high-quality leather and denim products. We aim for high-quality classic pieces that you never get tired of and provide you complete satisfaction through 5, 10, or more years of loving use.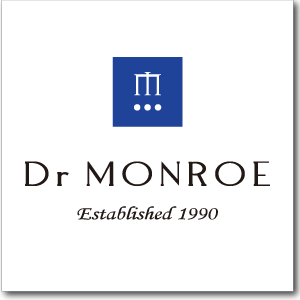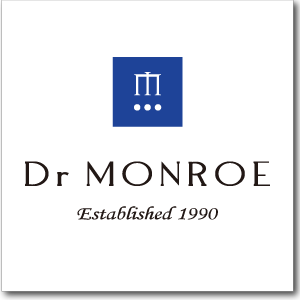 This letter "M" contains a motif of a shrine which rises up into the deep-blue sky. The three supporting circles represent the three design features of Dr. Monroe, "Design", "Quality", and "Service". All of Dr. Monroe creations are examples of the three elements used to build his structures. The highest levels of design, skill, and passion that the people of ages past poured into their shrines captivate us even more so today. To give our best in the pursuit of the creation of products which transcend the times. This is the desire of Dr Monroe contained within this emblem.