Product Description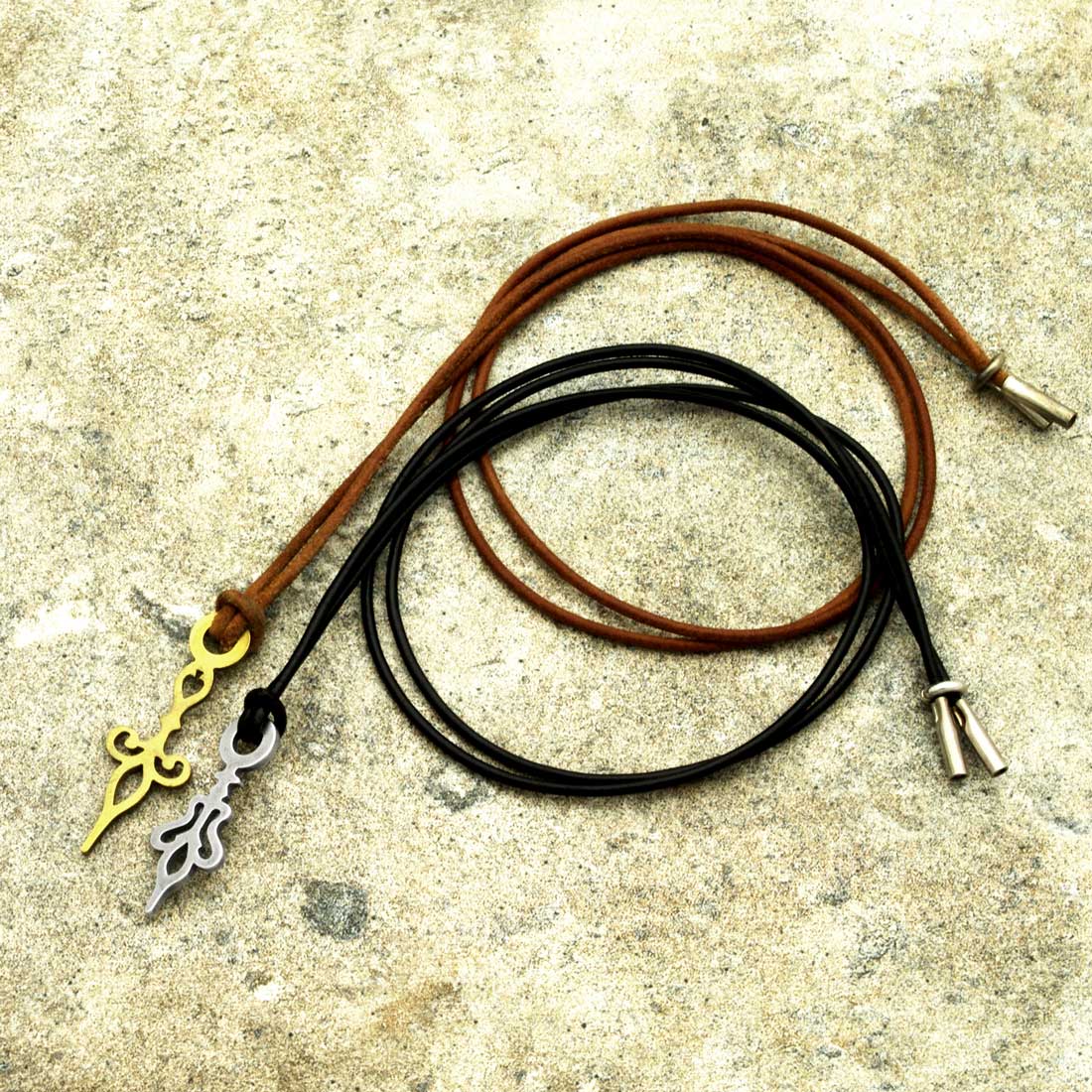 Designed in the motif of minute hand of antique clock. Meanings " share the time ". For the couple. Brass TOP and Silver TOP are available at the same price. Also black and natural color are available in the leather cord color.
Material : Silver925(Sterling Silver)
Height : 36.5mm( 1.437 inch)
Width : 12mm( 0.472 inch)
Leather Code : (L) 70cm
Leather Color : Natural / Black
Made in Japan
NOTE
In stock or not, that's changes every day. If in stock, we'll ship in a few business days, but if out of stock, we need about 2-3 weeks to shipping.